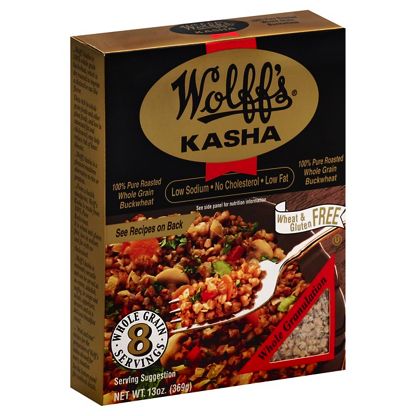 Wolff's Kosher Whole Granulation Kasha, 13 oz
Sold out
Low sodium. No cholesterol. Low fat. Wheat & gluten free. 8 Servings.
Wolff's kasha is roasted kernels of buckwheat, which have a distinctive nutlike flavor. Wolff's kasha is a pleasant mealtime alternative to rice or potatoes. Wolff's kasha is extremely versatile and can be served as an entree, side dish, stuffing, in soups and salads, appetizers, desserts and as a delicious breakfast cereal. Contains no additives, fortifiers, or preservatives. Certified Kosher by the Orthodox Union.
Disclaimer: H-E-B does not guarantee the accuracy of this Certification file as Supervising Agencies / Rabbis may change.