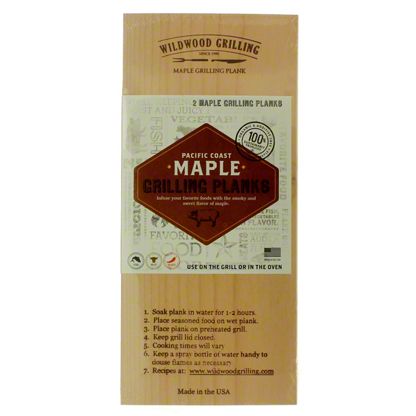 Wildwood Maple Grilling Planks, 2 ct
Price
Select a store for pricing, select stores now also offer curbside - order online and pickup at the store!
Sold out
Maple is the sweetest smoke of the grilling woods, yet it is also subtle and balanced. It is the perfect combination for anything pork, so if you are planking on Maple, wrap your food in bacon. It pairs well with pork, pizza, soft cheeses with a rind, pineapple and vegetables.
Two of our 5×11″ Pacific Coast Maple planks, sourced and made in the United States. This is the ideal size for a family dinner (3-4 servings).