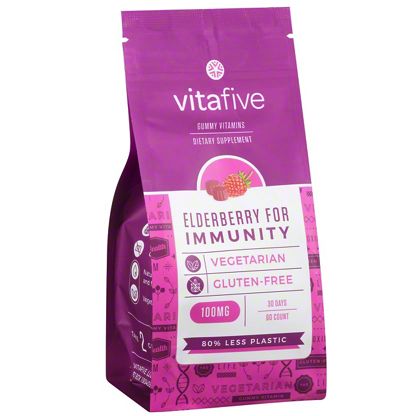 vitafive Immunity Elderberry Gummies 100MG, 60 ct
When you try our elderberry you might feel like you are actually picking straight from a raspberry bush. On top of all that great taste, our Elderberry for Immunity is the perfect combination of black elderberry extract, vitamin C, and zinc to help support healthy immune function for you and the whole family!

Allergen free. Gelatin-free. Vegetarian. Naturally colored and flavored. Vegan and gluten free.