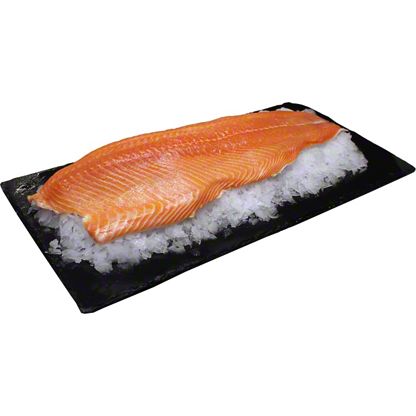 Verlasso Salmon Fillet, by lb
Save

$

2.00
$14.99 lb
This is a variable weight item.
You will be charged for the actual weight of the product.
Sustainably farmed in Chile, Verlasso salmon are grown in the clean, crystal clear waters of the southern hemisphere. A buttery mouth feel, firm texture, and mild flavor complement any method of cooking or preparation. Their PCB content is ranked the lowest worldwide of any farmed salmon and they are raised without antibiotics or hormones. Available only at Central Market.