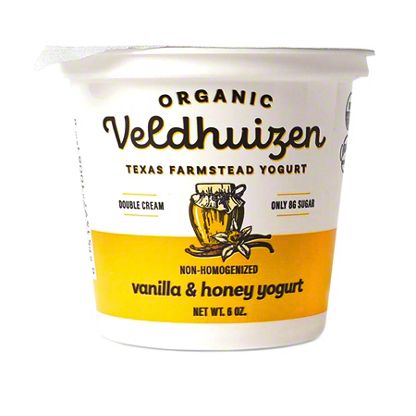 Veldhuizen Organic Vanilla & Honey Yogurt, 6 oz
Organic double cream yogurt (6% milkfat) made with Texas farmstead fresh, non-homogenized milk. Low-temp pasteurized prior to being cultured and set in the individual cups. Flavored with organic pure vanilla extract and a touch of raw organic honey.

Veldhuizen Organic Yogurt is a collaborative effort to produce small batch yogurt with the purest ingredients. The Veldhuizen and McDowell families share a love of the farming lifestyle and a passion to cultivate nourishing, real-food products they are proud to feed their own families.