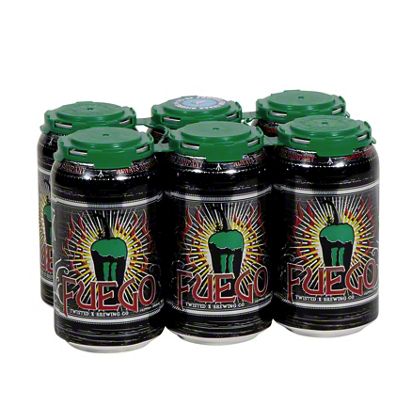 Twisted X Brewing Company Twistedx Later Days Session IPA, 6/12 Z
Price
Select a store for pricing, select stores now also offer curbside - order online and pickup at the store!
Sold out
Fuego Jalapeno Pilsner by Twisted X Brewing Company is a classic pils with a burro kick. The jalapeno aroma and smooth, clean heat lend an air of excitement to this classically crisp style. At 6.5% ABV, Fuego packs a punch and leaves a lingering touch of chili heat, while remaining crisp and refreshing like a pilsner should be. Many typical chili-infused beers tend to be heavy-handed on the burn, but Fuego is built on the pilsner vibe and satisfies the need to chill with a little fire.
Fuego Jalapeno Pilsner pairs perfectly with barbeque or any traditional Mexican feast. It has the heat and crisp finish to cut through the heaviness and intensity of foods without overwhelming the flavors. It's also excellent for adding a little kick in chili or as a marinade!