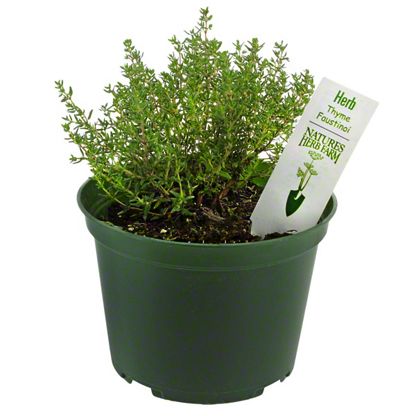 Natures Herb Farm Thyme Faustinoi, 6 in
This fine-textured foliage is intensely fragrant and has a classic thyme flavor. Outstanding for meats, sauces and soups. Dry or Freeze leaves.

-How to grow:
- Plant in sun or part shade.
- Space 10-14" (25-36 cm) apart.
- Grows 6-10" (15-25 cm) tall.