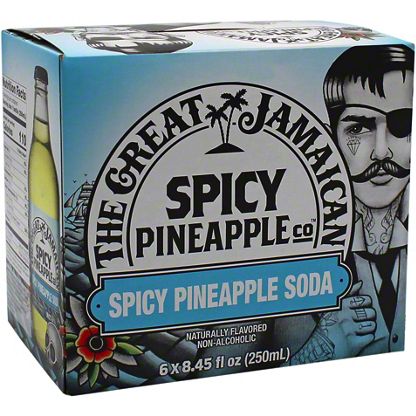 The Great Jamaican Spicy Pineapple Soda Bottles 8.45 oz , 6 pk
The universal symbol of exotic, the pineapple is a true crowd pleaser! Nicknamed the "King of the fruits, God even put a crown atop its head", it was once offered to parched sailors to quench their mighty thirst, which Pirate Jake can attest to. The Great Jamaican Spicy Pineapple promises a tropical twist with a spicy finish.
The sweet and tangy flavor of pineapple combined with a light acidity makes this an essential ingredient for concocting delicious cocktails, with or without alcohol! Simply refreshing, it is also excellent served as is, on ice.