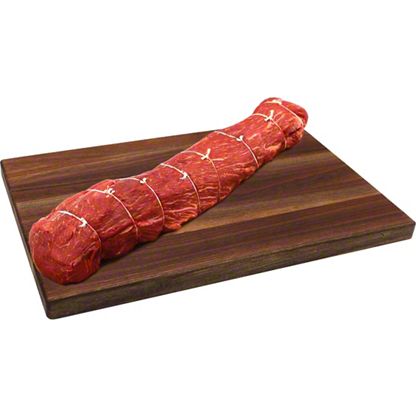 USDA Choice Natural Angus Beef Whole Tenderloin Roast, 4-4.5 lbs.
Avg. 4.25 lb ea
$123.21 ea ($28.99 lb)
This is a variable weight item.
You will be charged for the actual weight of the product.
Grain-fed Angus beef raised naturally by a sixth generation Texas ranching family without added hormones, growth promotants, or antibiotics. We select the top two-thirds USDA Choice for superior marbling and flavor.

Price of item reflects an estimate based on weight, true price of item will be confirmed at pick-up.