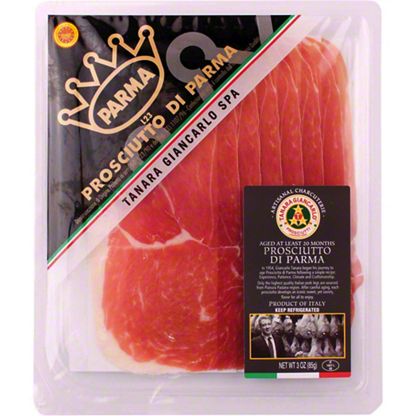 Tanara Giancarlo Pre-Sliced 20 Month Aged Prosciutto Di Parma DOP, 3 oz
Price
Select a store for pricing, select stores now also offer curbside - order online and pickup at the store!
Sold out
Produced to strict Italian standards and aged for 20 months for a mild and delicate flavor and a velvety smooth texture.
This Tanara ham takes time to ripen to its best and we know how to respect this need, the ham that arrives on your tables thus has the scent and the flavor that distinguishes only the true and traditional Parma ham.