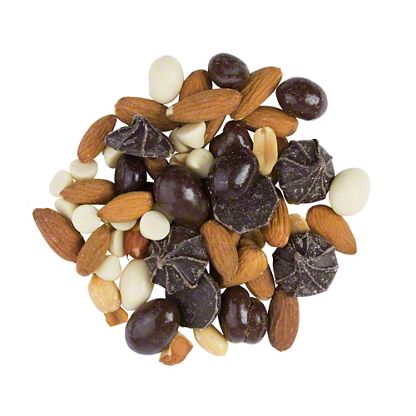 SunRidge Farms Mocha Marble Crunch, sold by the pound
$7.99 lb
This is a variable weight item.
You will be charged for the actual weight of the product.
Sold out
Chocolate lovers rejoice! Delicious mix includes dark chocolate espresso beans for light boost.
Almonds, Dark Chocolate Stars, Yogurt Raisins, Red Skin Peanuts and Roasted Peanuts, Milk Chocolate Peanuts, Vanilla Chips, Organic Dark Chocolate Espresso Beans, Pecans, Milk Chocolate Almonds & Yogurt Almonds.