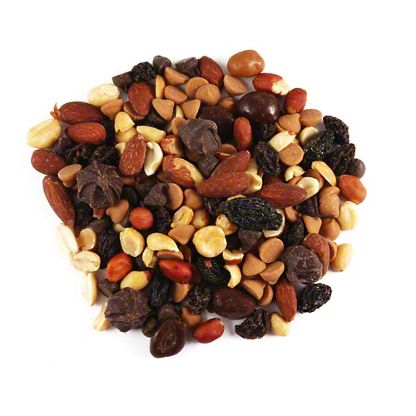 SunRidge Farms Chocolate Nut Crunch Trail Mix, sold by the pound
$4.99 lb
This is a variable weight item.
You will be charged for the actual weight of the product.
Chocolate, Peanuts, Almonds, Raisins, Peanut Butter, and Chocolate Stars combine in a mix that is irresistible. The smooth creamy flavors blend with the tart raisins and crunch of peanuts and almonds to satisfy the most discriminating palate.