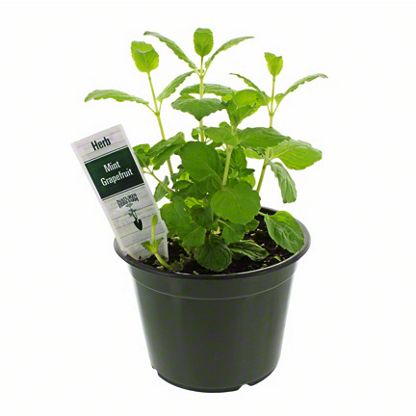 Natures Herb Farm Grapefruit Mint, 6 in
Features:
- A mint with a taste that resembles spearmint with a twist of unsweetened grapefruit.
- Use fresh mint leaves whole as a garnish, or chop to flavor salads, teas, sauces, desserts, or vegetable dishes.
- An aggressive grower.
- Blooms early to late summer.

How to grow:
- Plant in full sun.
- Space 24-36" (61-91 cm) apart.
- Grows 5' (1.5 m) tall.