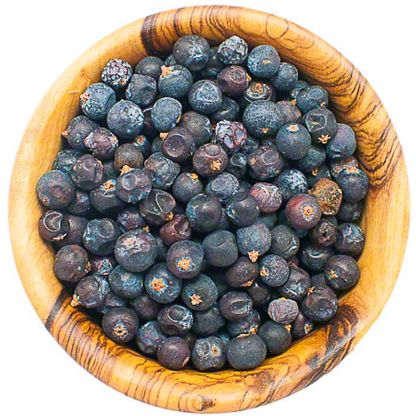 Southern Style Spices Whole Juniper Berry, sold by the pound
$14.88 lb
This is a variable weight item.
You will be charged for the actual weight of the product.
Brew a tonic of Juniper Berry tea for a effective diuretic and antiseptic that not only promotes the flow of urine, but also treats infection of the urinary tract at the same time. As a diuretic, the herb stimulates the kidneys and bladder to get rid of retained and excess water.