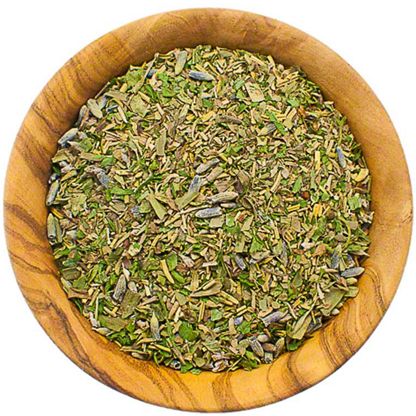 Southern Style Spices Herbs de Provence with Lavender, sold by the pound
$12.96 lb
This is a variable weight item.
You will be charged for the actual weight of the product.
Use Herbs de Provence on wild game, braised meats and especially in recipes containing red wine sauces, tomatoes or root vegetables. Try it in mashed potatoes or rub it on beef tenderloin before grilling.