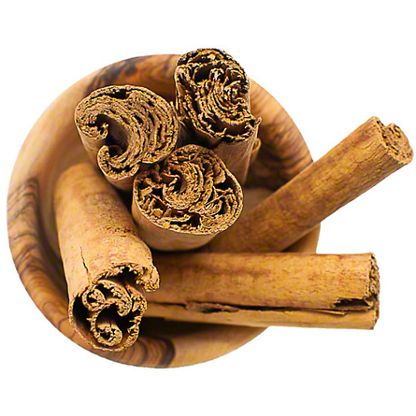 Southern Style Spices Ceylon "True" Cinnamon Sticks, 1/2 Cup
Avg. 0.07 lb ea
$1.78 ea ($25.43 lb)
This is a variable weight item.
You will be charged for the actual weight of the product.
Ceylon Cinnamon Whole, True Cinnamon Sticks and Real Cinnamon Sticks are an actual true cinnamon, whereas most of the other cinnamons on the market are actually related, but referred to as cassia. Compared to the more common Cassia Cinnamon, Ceylon Cinnamon is less spicy and more complex, subtle, fragrant and citrusy. Use in European Cuisine, desserts, custards, pie, ice cream, pudding, whipped cream, fruit, or as a beverage stirrer in hot cocoa, coffee and tea.