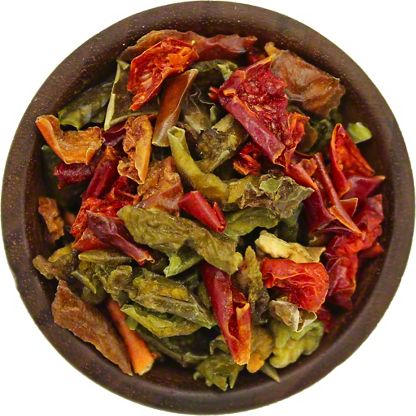 Southern Style Spices Bell Pepper Blend, sold by the pound
$14.90 lb
This is a variable weight item.
You will be charged for the actual weight of the product.
Sold out
Our Bell Pepper Blend has a mild sweet flavor and are an excellent source of vitamin C. These peppers also contain vitamin A and small amounts of calcium, iron, niacin, phosphorus, riboflavin and thiamine. Use them in soups, stews or sauces.