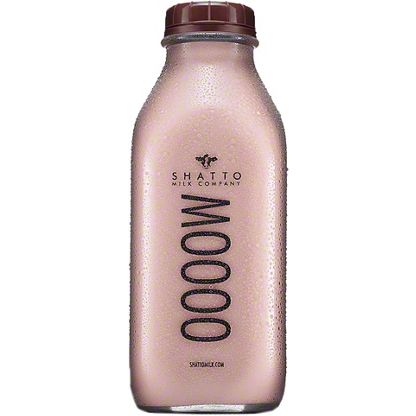 Shatto Milk Company Chocolate Milk, Glass Bottle, 32 fl oz
Please note: Central Market does not charge a deposit for glass bottle dairy items, therefore we do not offer bottle refunds. Please recycle instead. Thank you!

Shatto Milk Company is a small family-owned and operated dairy farm located just north of the Kansas City metropolitan area. Their family has been farming there for more than 100 years and began a dairy farm more than 80 years ago. In June 2003 the family began processing their own milk on the farm. They decided to bottle their own milk for the purpose of providing their customers with the freshest and best tasting dairy products possible.

Shatto Milk Company products can be described by one simple statement that they have adopted as their motto: MILK AT ITS FINEST. The family goes to great lengths to insure that the products they produce are truly the freshest and best tasting.