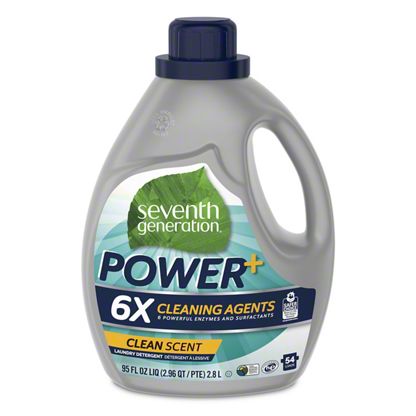 Seventh Generation Free & Clear Ultra Power Plus Laundry Detergent, 54 Loads, 95 OZ
Price
Select a store for pricing, select stores now also offer curbside - order online and pickup at the store!
Sold out
Formulated with PlantTech for 25% more stain-fighting power to tackle the broadest range of stains. Deep cleans dirt and leaves clothes fresh and clean.
Clinically proven hypoallergenic. Non-toxic, biodegradable formula contains no dyes, synthetic fragrances or optical brighteners.
• PlantTech™ Stain-Fighting Formula
• No Optical Brighteners
• Hypoallergenic formula
• Powerful Laundry Detergent with no synthetic fragrances
• Natural Laundry Detergent with PlantTech™ deep cleans
• Ultra Power Plus™ clinically proven hypoallergenic
• Powerful Natural Laundry Detergent with no optical brighteners
• Natural Laundry Detergent with stain-fighting formula