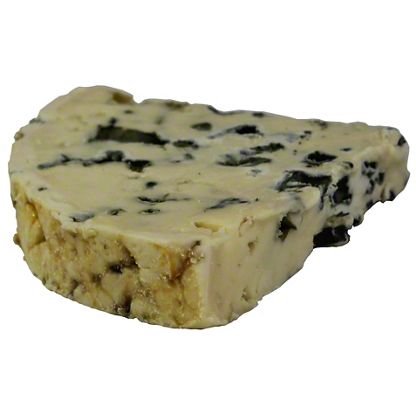 Roquefort Societe Roquefort AOP 1863
Avg. 0.30 lb ea
$6.45 ea ($21.49 lb)
This is a variable weight item.
You will be charged for the actual weight of the product.
Societe Roquefort Abielle Cheese. Made from Raw Sheeps milk from the Aveyron plateau in France, Roquefort Societe Abielle, is ripened is in the original natural cellars located under the village of Roquefort sur Soulzon. This cheese has a semi-firm texture that is creamy yet crumbly at the same time. It is marbled with blue-grey veins that give it a unique taste that hints of herbs and melted butter.