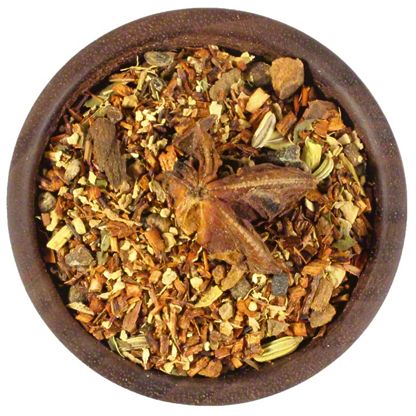 Rishi West Cape Chai, by lb
$39.99 lb
This is a variable weight item.
You will be charged for the actual weight of the product.
Sold out
Rishi West Cape Chai. Rich red rooibos, along with sweet cinnamon and aromatic cardamom, impart a familiar taste to this caffeine free chai blend. Enlivening star anise mixes with assertive ginger, floral and pungent black pepper and the roasted coffee-like character of ramón nut to produce a truly original anytime chai. With its dark red infusion, West Cape Chai is the perfect base for lattes and innovative café drinks.