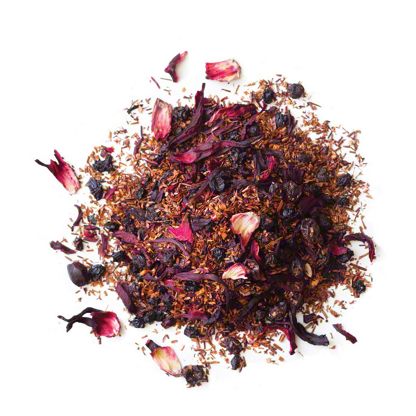 Rishi Organic Blueberry Rooibos, by lb
$45.99 lb
This is a variable weight item.
You will be charged for the actual weight of the product.
Sold out
Rishi Organic Blueberry Rooibos. A succulent rooibos blend with sweet blueberries and revitalizing schisandra berries. This Rishi original highlights the robust flavor of rooibos with fruity notes of elderberries, blueberries and hibiscus to create a tart yet sweet herbal blend. Schisandra berries add a layer of aromatic complexity with wild floral notes and cranberry-like tartness.