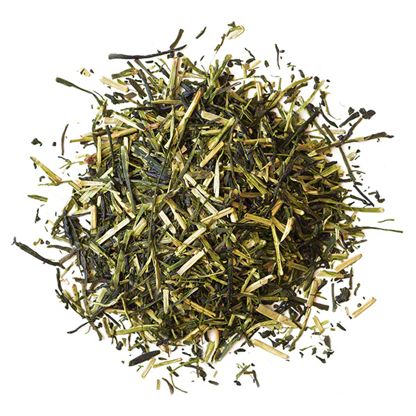 Rishi Kukicha Tea, by lb
$109.99 lb
This is a variable weight item.
You will be charged for the actual weight of the product.
Sold out
Rishi Tea Kukicha. Kukicha is a traditional green tea unique to Japan. It is created by blending tender leaves, stems and stem fibers called keba that are collected during sencha processing. Kukicha is a perfect example of the Japanese way of making tea, in which no part of the harvest is wasted. Our Kukicha is pleasantly sweet with a lovely greenish gold infusion and creamy mouthfeel. Asamushi sencha provides delicate fresh notes while lightly roasted stems provide balancing sweetness, and tender keba leaf fibers create a full, enriching body. Kukicha is a wonderfully bright green tea that is surprising sweet and ideal for those sensitive to astringency.