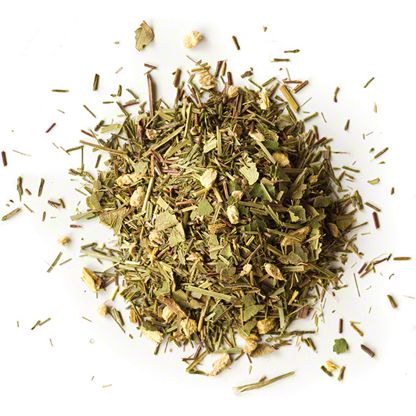 Rishi Ginger Lime Rooibos, by lb
$29.99 lb
This is a variable weight item.
You will be charged for the actual weight of the product.
Sold out
Rishi Ginger Lime Rooibos. The bright and zesty essence of lime and ginger combine to create a blend that delights the palate with sheer positivity. Fragrant lemongrass and Australian lemon myrtle lend citrusy complexity to this spirited rooibos blend.