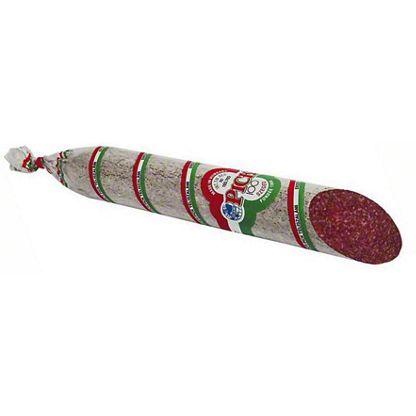 Pick Hungarian Salami, lb
$16.99 lb
This is a variable weight item.
You will be charged for the actual weight of the product.
Sold out
This original Hungarian Salami has been produced in the town of Szeged since the 1860's. Experience the unique flavors of this product! Serve it at your next party as an appetizer or when preparing that special ethnic dish for a holiday gathering.
Cured for 90 days.