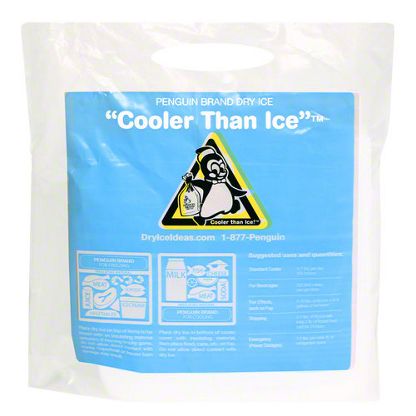 Penguin Brand Dry Ice Cooler Than Ice, sold by the pound
$2.19 lb
This is a variable weight item.
You will be charged for the actual weight of the product.
Penguin Brand Dry Ice really is cool magic. In addition to 1,001 everyday uses that require unbeatable cooling power, you can use dry ice to create amazing special effects and serve up some memorable fun for family and friends. Penguin Brand Dry Ice is perfect for camping, transportation, shipping, and emergencies such as power outages. Penguin Brand Dry Ice: Provides unbeatable cooling power Ideal for creating simple and fun special effects.