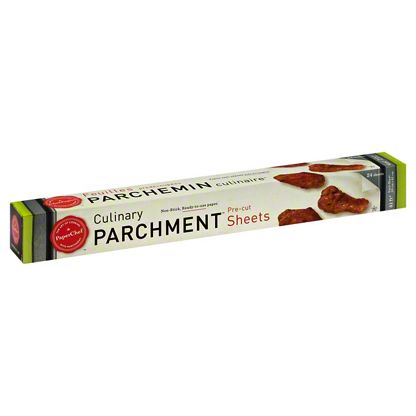 PaperChef Culinary Parchment Pre Cut Sheets, 24 ct
Culinary Parchment Sheets are a no-fuss way to help prepare your food. Quickly grab a convenient pre-cut sheet to line your pans and ovenware for non-stick results with minimal cleanup. Great for chicken, fish, vegetables, nachos, lasagna, baked goods or even reheating leftovers. For use in conventional and microwave ovens.
- Oven safe to 425 degrees FDA (218 degrees Celsius).
- Do not allow the paper to touch and open flame.