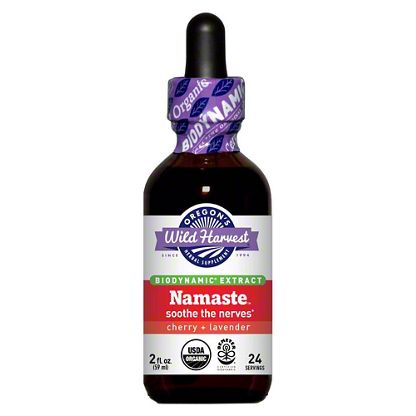 Oregons Wild Harvest Namaste Tonic Biodynamic, 2 fl oz
A funny thing happens when you improve your mood. You feel less stressed, which reduces the demand on your adrenals. Namaste™ helps support your reaction to stress and anxiety. Relax and enjoy the day.*

*Statements herein have not been evaluated by the Food and Drug Administration and are not intended to treat or diagnose any disease or health condition.