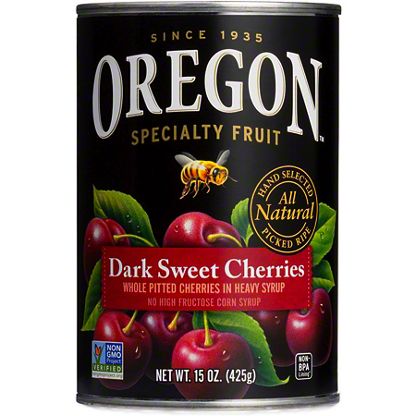 Oregon Dark Sweet Pitted Cherries In Heavy Syrup, 15 oz
All natural, nothing artificial.
Oregon specialty fruit is picked ripe from the branch at the peak of the season in our growers' orchards.
We capture the taste and appearance that nature delivers by hand selecting each piece of fruit that reaches you. We never add anything artificial - trusting the pure goodness of our natural fruit to inspire.
Our dark sweet cherries burst with juicy flavor. With rich sweetness and a touch of vibrant tang, these fleshy, dark sweet cherries are wonderful for pies and cobblers. But don't stop there - try them with roasted meats, sauces or eat them right from the spoon like we do.