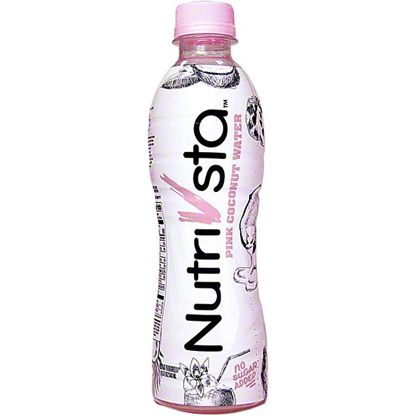 Nutrivsta Pink Coconut Water, 11.5 oz
Sold out
Nutrivsta Coconut Water is 100% "Natural," never made from concentrate, never added sugar or additives or coloring. Its also gluten free and cholesterol free.

Nutrivsta Coconut Water is never exposed to warm temperatures for prolonged periods of time as opposed to our competition. They follow a aseptic bottling process of sterilization so that there is no possibility for any sort of microorganisms to contact the juice. In fact, there are approximately 3-4 coconuts worth of juice in every 33.8 oz Tetra Pak carton of NutriVsta Pink Coconut water.

NutriVsta 100% Natural Coconut Water comes from Young Thai Coconuts. The "Pink" does not really refer to color of the water, but to the meat of this particular coconut which is light pink when the fruit is cracked open. The coloring is due to the presence of polyphenols in this coconut water and the caramelization of the natural sugars.