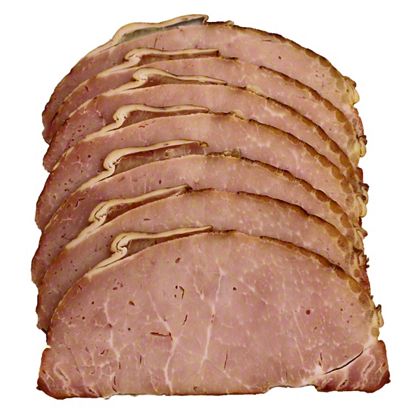 Nueske's Canadian Style Bacon, lb
$19.49 lb
This is a variable weight item.
You will be charged for the actual weight of the product.
Sold out
Nueske's famous Smoked Canadian Bacon is made from prime-quality pork loins, so there's virtually no fat or waste. Loins are hand-trimmed, then moved to our custom smokehouses where they're slowly smoked 24 hours over smoldering embers of sweet applewood. Fully cooked Canadian bacon ready to enjoy... just warm gently for a truly delectable entrée. Available sliced or unsliced, this smoked Canadian bacon will make the best Eggs Benedict your family and guests have ever tasted.