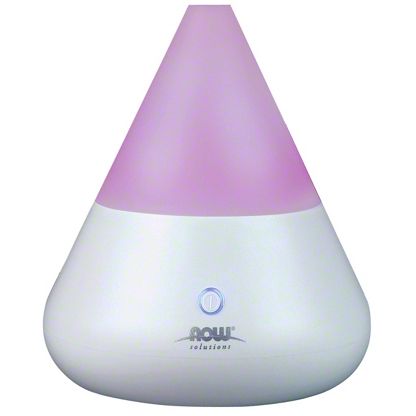 NOW Ultrasonic Oil Diffuser
Price
Select a store for pricing, select stores now also offer curbside - order online and pickup at the store!
Sold out
Ultrasonic Oil Diffuser – Now Foods – 1 – Diffuser
NOW® Solutions Ultrasonic Oil Diffuser unites scientific innovation with contemporary design to create an essential oil diffuser that's the perfect complement to your home or office. This attractive diffuser is BPA-free and utilizes high-frequency ultrasonic electrical vibrations to create an ultra-fine aromatherapy mist. This diffusion method doesn't utilize heat, which maintains essential oil integrity and holistic properties. NOW® Solutions Ultrasonic Oil Diffuser is perfect for daily and year-round use and is a healthy alternative to synthetic room fresheners and scented candles.
-Extremely Silent
– Easy to Clean
– Just Add Tap Water and Essential Oils
– Cool Stream
– No Heat Involved/No Risk of Burns
– Runs 4 To 6 Hours
-Automatically Shuts Off
-BPA-Free
-6 Rotating LED Lights Can Be Paused or Shut Off