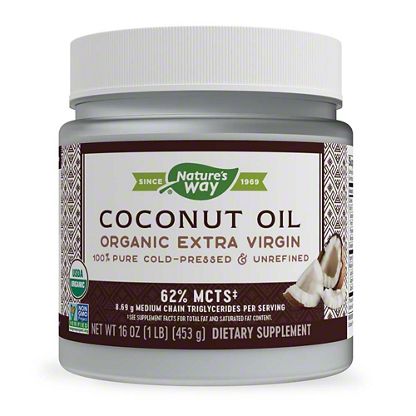 Nature's Way Efa Gold Organic Pure Extra Virgin Coconut Oil, 16 oz
Price
Select a store for pricing, select stores now also offer curbside - order online and pickup at the store!
Sold out
Dietary Supplement. Good for cooking. Natural energy source. With 62% MCTs.
EfaGold Coconut Oil contains 62% MCTs – medium chain good fats the body uses to produce energy.
Certified organic, non-GMO. Pure extra virgin. Cold pressed, hexane-free. Unrefined, non-bleached. Zero trans & hydrogenated fat. Delicious, creamy taste.