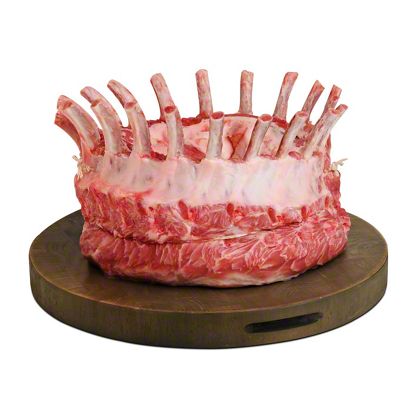 Natural Pork Center Rib Rack Crown Roast
Avg. 14.00 lb ea
$8.49/Lb
This is a variable weight item.
You will be charged for the actual weight of the product.
Sold out
Central Market Natural Pork is raised 100% crate-free without added hormones or antibiotics. Hand-selected to our specifications to be more juicy and tender. Cut from the center rib, the most juicy and flavorful portion of the loin. Frenched to expose the bones, then tied by our expert meat cutters for a beautiful table and plate presentation. Price of item reflects an estimate based on weight, true price of item will be confirmed at pick-up.