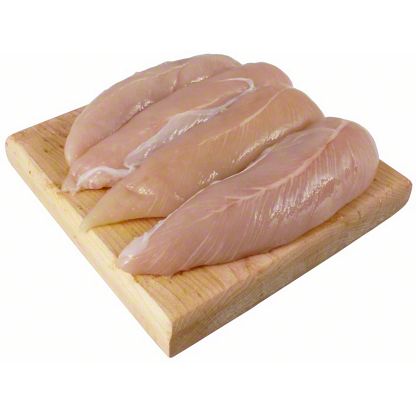 Natural Grade A Chicken Breast Tenderloin, lb
$5.29 lb
This is a variable weight item.
You will be charged for the actual weight of the product.
Central Market Natural Chicken Grade Our tender and always fresh, Grade A Chicken is raised naturally on family farms without added hormones or antibiotics. Raised humanely by growers and our processor who are audited and certified by the American Humane Association. There are no additives, preservatives, coloring, or flavorings of any kind. 100% Vegetarian Fed. Born, Raised and Harvested in the U.S.A.