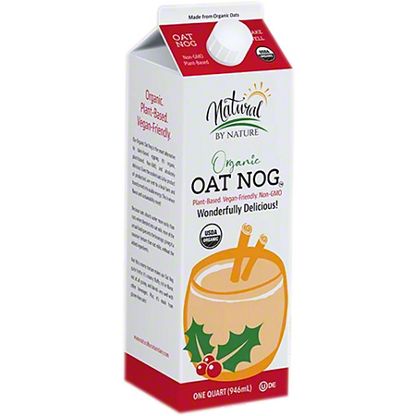 Natural By Nature Organic Oat Nog, 32 oz
Organic, plant-based, Non-GMO, and absolutely delicious!

Natural By Nature was started in 1994 by Ned MacArthur and his father Norman who teamed up with four organic dairy farmers in Lancaster County, Pennsylvania, and created a sustainable process in which grass-fed organic milk could be produced, transported, processed, and packaged - independent of the huge, volume-based milk industry, under the brand name Natural By Nature. Natural Dairy Products now supports over 35 family-owned and operated farms, three of which are the original pioneering farms.