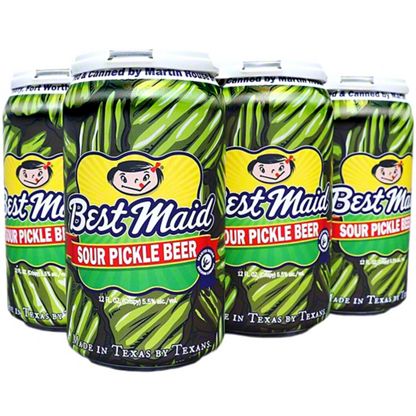 Martin House Best Maid Sour Pickle Beer 12 oz Cans, 6 pk
Very limited availability, Call your store to reserve before ordering.
Fort Worth's own Best Maid Pickles and Martin House Brewing Company have teamed up to bring you a Sour Pickle Beer and a Craft Beer Pickle. With the brewery just down the road from the Best Maid Pickles factory, this is a collaboration that is sure to DILL-ight both beer and pickle fans. The base for the Sour Pickle beer is Martin House's famous Salty Lady Sour Gose. Best Maid Pickles' Dill Brine is added to the beer during the brewing process. The end result is a refreshing and pickle-y sour/salty combination that will certainly hit the spot during hot summer days.