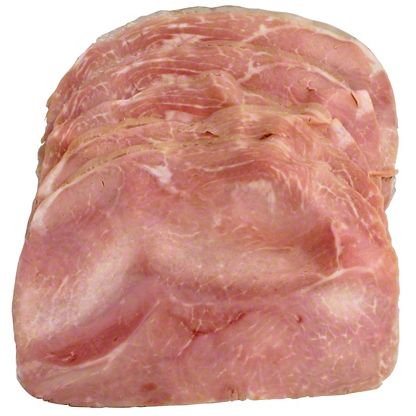 Madrange Le Ruban Bleu Ham, by lb
$19.49 lb
This is a variable weight item.
You will be charged for the actual weight of the product.
When ordering custom cut meats, please indicate slice thickness by number in the notes section of the shopping cart before checkout. Thickness ranges from 1 to 10, where thickness 1 equals 1 millimeter and thickness 10 equals 10 millimeters.

An authentic French recipe ham, all natural and delicious. Made from selected premium quality fresh pork legs. They are slow cooked in their own juices.