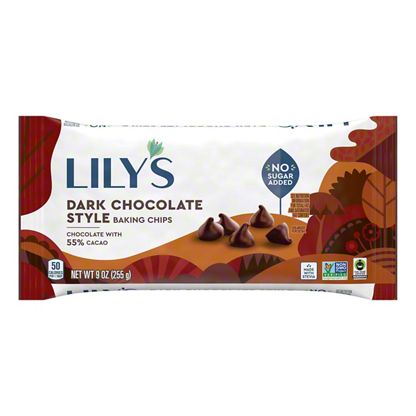 Lily's No Sugar Added Dark Chocolate Baking Chips, 9.00 oz
When you need bold (and not too sweet) dark chocolate baking chips that hold their shape but still get melty, gooey and all that other good stuff your desserts crave.

No Sugar Added, Botanically Sweetened with Stevia, Fair Trade Certified, Made with Non-GMO Ingredients, Gluten Free, and Vegan. 55% Cocoa.