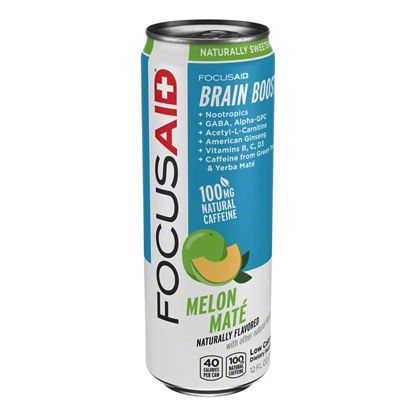 LifeAID Focusaid Supplement, 12 OZ
Price
Select a store for pricing, select stores now also offer curbside - order online and pickup at the store!
Sold out
FOCUS WITH HEALTHY NOOTROPICS & DITCH THE ENERGY DRINKS
FocusAID is the perfect supplement to help you focus when you need it, keep your mind in flow, and help you recover from an intense day at work and school…..all without the high sugar, high caffeine, high taurine and artificially laden ingredients found in most energy drinks. Unlike energy drinks that are filled with artificial flavors and sweeteners, tons of sugar and added caffeine, FocusAID is the effective and healthy solution for the educated consumer…you!
FUNCTION: Focus, Memory & Mental Acuity Boost.
FLAVOR: Fusion Tea.
KEY FEATURES: Stress Relief, Vasodilators, Natural Caffeine, Clarity, Concentration, Endurance/Stamina.
KEY SUPPLEMENTS: Nootropics, Alpha GPC, Rhodiola Rosea, Acetyl-L-Carnitine, American Ginseng, Yerba Matte, Green Tea, Vitamins C & D, Full B Complex.