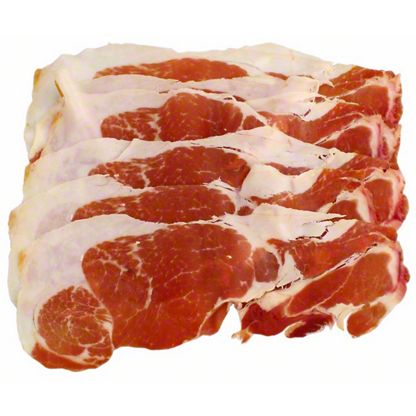 Levoni Prosciutto Di San Daniele 20 Month, Sold by the pound
$31.99 lb
This is a variable weight item.
You will be charged for the actual weight of the product.
The fourth generation of the Levoni family is still involved in every step of the crafting it's prosciutto, from breeding to packaging. The result is impossibly light, artisanal, flavor-filled, certified San Daniele prosciutto aged 20 months.