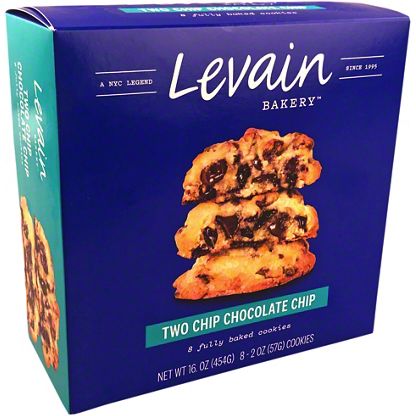 Levain Bakery Two Chip Chocolate Chip Cookies, 16 oz
From the famous bakery in NYC come these unbelievably rich and decadent cookies hand made from scratch using premium ingredients. Preheat your oven or toaster oven to 350°F. (We don't recommend using a microwave.)

Place unwrapped frozen cookies on a baking sheet and into the preheated oven for 5-7 minutes, until desired temperature.

Remove cookies from the oven and let them cool on the tray for at least a minute.

Pro-tip: Levain Bakery cookies are great at room temperature. Defrost cookies on the counter or table for about an hour and enjoy.