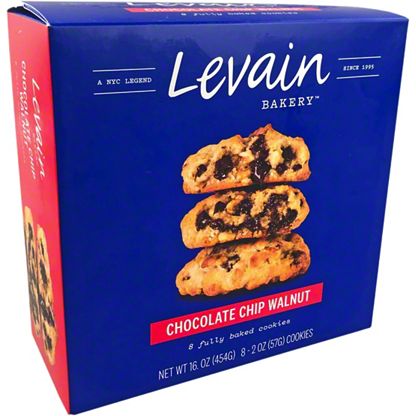 Levain Bakery Chocolate Chip Walnut Cookies, 16 oz
The cookie that started it all for Levain Bakery! These signature Chocolate Chip Walnut Cookie are crispy on the outside with a satisfyingly thick and gooey center. Every bite is packed with semi-sweet chocolate chips and chunks of walnuts.

Preheat your oven or toaster oven to 350°F. (We don't recommend using a microwave.) Place unwrapped frozen cookies on a baking sheet and into the preheated oven for 5-7 minutes, until desired temperature. Remove cookies from the oven and let them cool on the tray for at least a minute. Pro-tip: Levain Bakery cookies are great at room temperature. Defrost cookies on the counter or table for about an hour and enjoy.