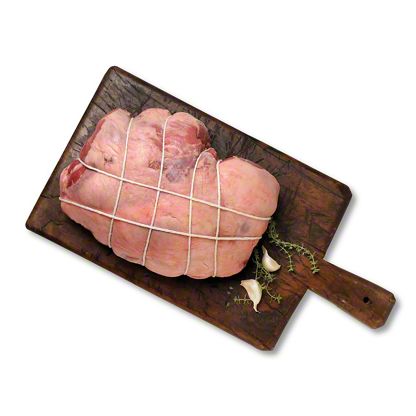 Natural Semi-Boneless Leg Of Lamb
Avg. 5.00 lb ea
$44.95 ea ($8.99 lb)
This is a variable weight item.
You will be charged for the actual weight of the product.
Mild and tender American lamb from the Rocky Mountains is raised without antibiotics or added hormones. USDA Choice and always fresh, never frozen. Semi-boneless for easier carving. Whole leg weighs approximately 5 lbs. Price of item reflects an estimate based on weight, true price of item will be confirmed at pick-up.