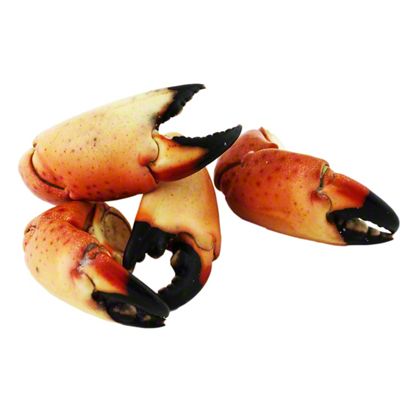 Large Stone Crab Claws, by lb
$34.99 lb
This is a variable weight item.
You will be charged for the actual weight of the product.
Large stone crab orders contain approximately 4 claws per pound.

This versatile claw makes for an excellent entrée or appetizer. Large ocean fresh claws are a hit at a party or perfect when you want to enjoy some claws at home.