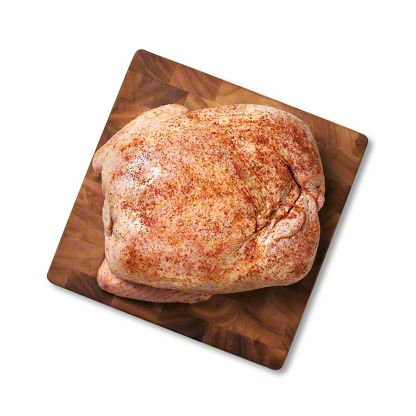 La Boucherie Tur-Duc-Ken Jambalaya Shrimp & Sausage, 15 lb
Price
Select a store for pricing, select stores now also offer curbside - order online and pickup at the store!
Sold out
Serves 14 to 18
Handmade by La Boucherie in Houston, a deboned turkey, with only the wing bones left intact, is stuffed with boneless, skinless chicken and duck meat and layered with your choice of one of five stuffing flavors. The stuffing is made from scratch from family recipes using only fresh ingredients without preservatives and hand-mixed to protect the texture. 15 pound Tur-Duc-Kens are vacuum sealed and flash frozen.
Slowly defrost in the refrigerator for 3 days before roasting.