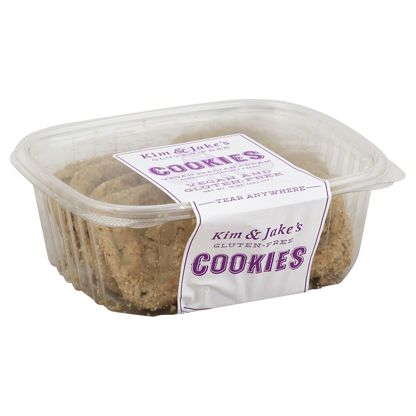 Kim & Jake's Gluten-Free Vegan Italian Cream, 10 oz
Sold out
Almond. Coconut. Pecan. Vegan and gluten-free.
A cookie is a very splendid thing. Ours are packed dense with flavor and richness. My mom always said the dough is there just to barely hold the goodies in place. We take that sentiment to heart. Thanks Mom, we owe our success in cookies to you, and our customers thank you. Some very unique flavors exist within our walls as well as all the classics. You can't go wrong with any of them. If you are feeling adventurous, let us come up with something special just for you.
Each container contains 8 cookies.