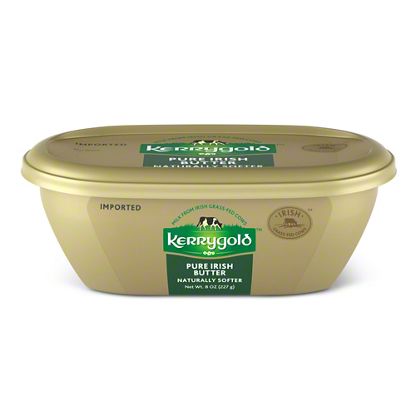 Kerrygold Pure Irish Naturally Softer Butter, 8 oz
Price
Select a store for pricing, select stores now also offer curbside - order online and pickup at the store!
Sold out
Our Naturally Softer Butter is unlike anything else in the world. The milk that grass-fed Kerrygold cows produce in the summer months is highest in naturally softer milkfat. We use a special process to gently churn this summer milk to create a softer, more spreadable natural butter.
In the tradition of all of our Kerrygold Irish Butters, the flavor is creamy, the color remarkably golden, and the all-natural butter is hormone-free. Spread on the outside of soft bread and cheese sandwiches and grill. Or make your own savory spreadable butter with lime and chili powder and top a flatiron steak or grilled corn in the husk.