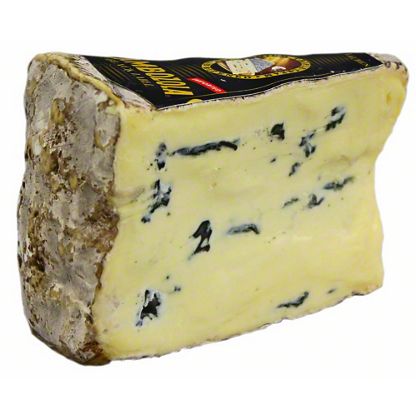 Kaserei Champignon Cambozola Black Label
Avg. 0.40 lb ea
$7.80 ea ($19.49 lb)
This is a variable weight item.
You will be charged for the actual weight of the product.
Champignon Cambozola Black Label. Cambozola Black Label is a premium blue soft-ripened cheese with a beautiful grey mold exterior. Skillfully manufactured with a particularly long maturation at a low temperature. The cold ripening method gives Cambozola Black Label its fine aroma and wonderful creaminess.