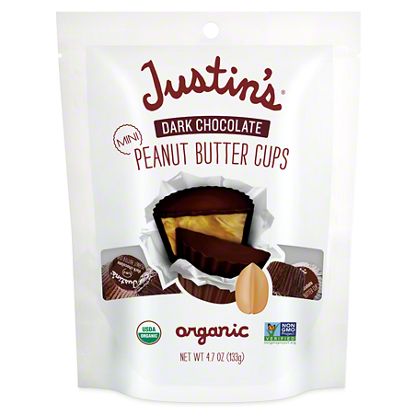 Justin's Mini Dark Chocolate Peanut Butter Cups, 4.7 oz
Price
Select a store for pricing, select stores now also offer curbside - order online and pickup at the store!
Sold out
Hooray! Toy poodles, bonsai trees and miniature horses now have a new mini friend, thanks to my delicious mini peanut butter cups.
They're every bit as tasty as my regular peanut butter cups with the added benefit of being smaller, more shareable, and let's face it, more adorable.
share these mini peanut butter cups with a mini or full-size friend.